Buses, gifts for bus drivers
320x100x110 mm Engraving is ordered with an extra link under the Add to CART icon.
| | |
| --- | --- |
| Manufacturer: | SOLY |
| Code: | VE31PODST |
| Availability: | Stock |
Quantity discount
From 2 pcs:
45.99 €
| | |
| --- | --- |
| Your price without VAT: | 49.99 € |
| Your price with VAT: | 49.99 € |
Price changes automatically according to the number of pieces
Wooden bus, gift for driver with base
You can use a text:
50 - this is not the end of the journey yet, but the beginning of a perfect ride ...
and you have got a perfect bus birthday gift for driver aged 30, 40, 50, 60, 70 years.
an interesting gift / toy tip for the driver. Quality ŠKODA RTO bus mounted on two wooden pegs. It can be easily removed. In reality, an amazingly gifted gift for acceptable money will be among the other gifts of the birthday boy, whether for birthday, holiday, anniversary or anniversary. The bus can be ordered to burn text on request, delivery immediately. Dedication is ordered with an extra link under the INSERT TO CART icon according to the number of characters.
Related items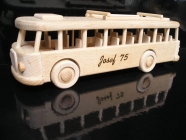 No panorama of the packaging. 32x10x11 cm Beautiful mobile bus. Durable wooden toy. Ideal gift and personal dedication that we can arrange for you. more in product detail.Wooden bus toy.
>
Stock
42.99 €
39.90 € From 2 pcs
With panorama gift box. Cool resistent wooden bus model 2013. Wheels are mooving. Very nicely done. Just waxed - EKO toy Cool toy Bus of the sixties, wooden retro toys
>
Stock
42.99 €
39.99 € From 2 pcs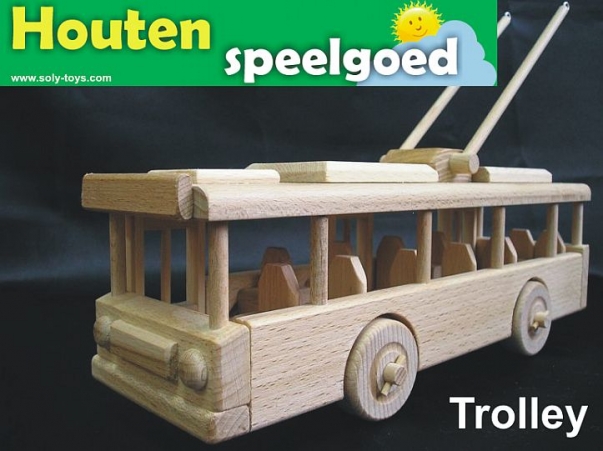 Bus 290x100x120 mm, zwischen den Rädern 63 mm. Box 400x140x150 mm. Trolley bus14Tr - houten speelgoed
>
Stock
39.99 €
37.50 € From 2 pcs