Cadeaux pour les chauffeurs de bus
320x100x110 mm La gravure est un icône CART additionnel.Cadeaux pour les chauffeurs de bus.
| | |
| --- | --- |
| Manufacturer: | SOLY |
| Code: | VE31PODST |
| Availability: | Stock |
Quantity discount
From 2 pcs:
45.99 €
| | |
| --- | --- |
| Your price without VAT: | 49.99 € |
| Your price with VAT: | 49.99 € |
Price changes automatically according to the number of pieces
Cadeaux pour les chauffeur de bus
cadeau pour chauffeur avec socle
Vous pouvez utiliser et texte:
50 - Ce n'est pas encore la fin du voyage, mais le début d'une randonnée parfaite ... google translation from english, sorry :-)
et vous avez un cadeau d'anniversaire de bus parfait pour 30, 40, 50, 60, 70 ans.
Un cadeau intéressant pour le chauffeur. Autobus ŠKODA RTO de qualité monté sur deux piquets en bois. Il peut être facilement enlevé. En réalité, joyeux anniversaire cadeau, cadeau, cadeau, cadeau, cadeau d'anniversaire, anniversaire ou anniversaire. Le bus peut être commandé pour graver du texte sur demande, livraison immédiatement. La dédicace est commandée avec un lien supplémentaire sous l'icône INSERT TO CART en fonction du nombre de caractères.
Related items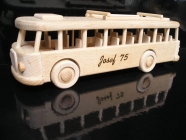 No panorama of the packaging. 32x10x11 cm Beautiful mobile bus. Durable wooden toy. Ideal gift and personal dedication that we can arrange for you. more in product detail.Wooden bus toy.
>
Stock
42.99 €
39.90 € From 2 pcs
With panorama gift box. Cool resistent wooden bus model 2013. Wheels are mooving. Very nicely done. Just waxed - EKO toy Cool toy Bus of the sixties, wooden retro toys
>
Stock
42.99 €
39.99 € From 2 pcs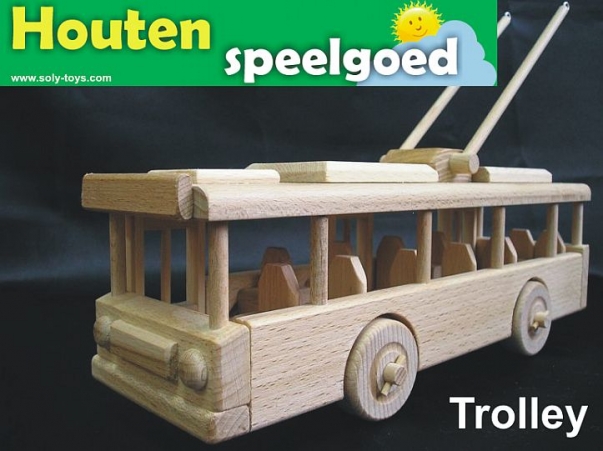 Bus 290x100x120 mm, zwischen den Rädern 63 mm. Box 400x140x150 mm. Trolley bus14Tr - houten speelgoed
>
Stock
39.99 €
37.50 € From 2 pcs